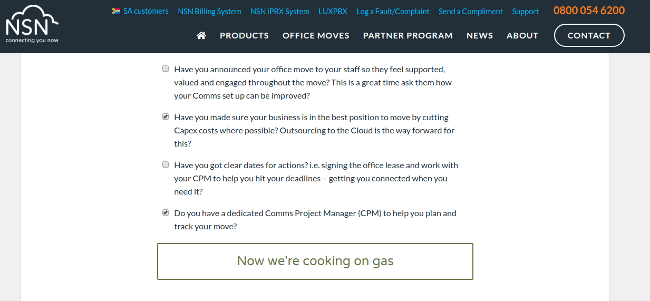 NSN Checklist
NSN Checklist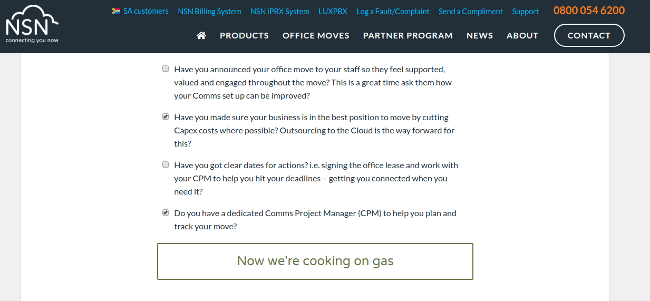 NSN Checklist
This was a short little job. NSN wanted to have a "readiness" check list on their site. As a user clicks through the checklist indicating that they are ready for each step the message at the bottom becomes more positive (you're doing well, keep up the good work, etc) and the colour of the message changes progressively from red to green.
This was done using Contact Form 7 which I've become fairly good at hooking into to make it do customised things not originally intended by its authors!
John is a freelance PHP developer. Experienced in PHP, Laravel and WordPress he can code anything you need.
From Alberton, Gauteng I am available for PHP, Laravel or WordPress freelance jobs in Johannesburg, Pretoria, Cape Town, Port Elizabeth. I also often do remote PHP freelance work all over South Africa and the rest of the world.